Flights delayed, lost luggage and truly friends in the community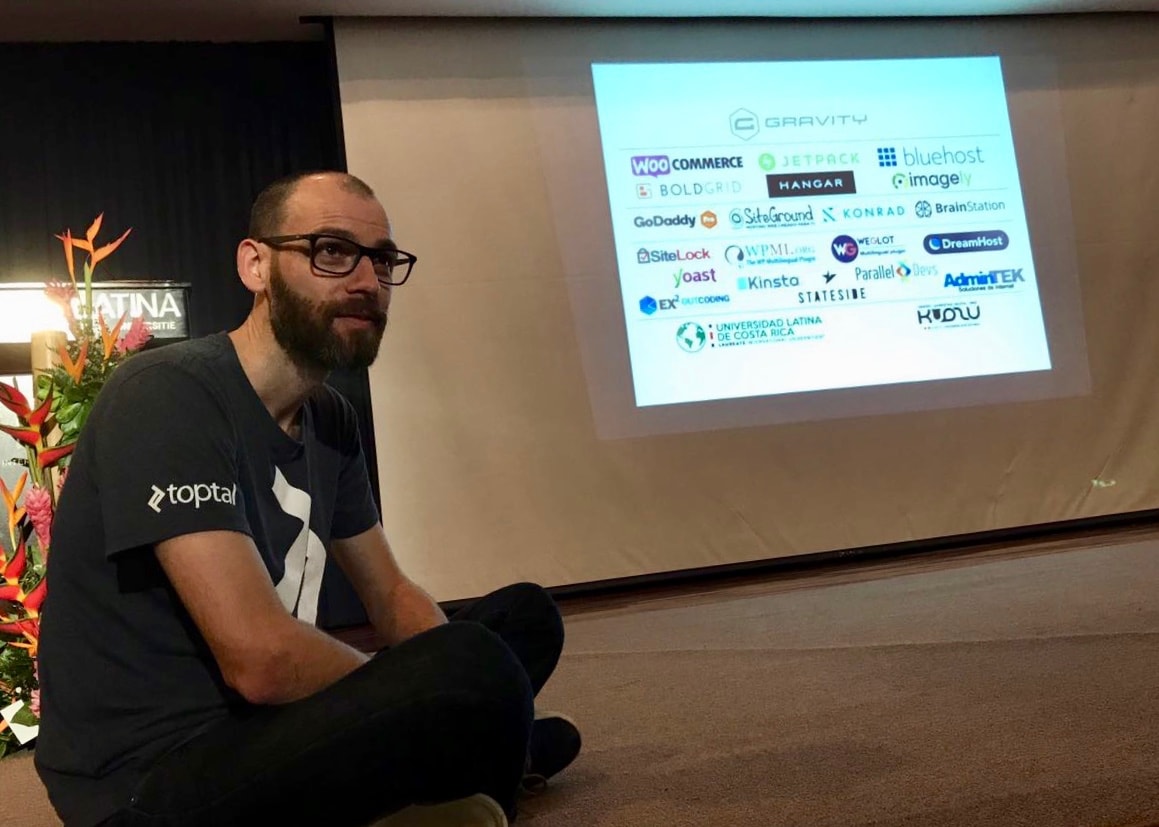 Not all the things that came together with a speaking engagement are pretty after two flights delayed and lost luggage, we can find a beautiful land and meet true friends on the WordPress Community.
Like I said, problems can happen and we need to stay ready to face them and surpass the adversities. In this trip, I had all the reasons to be mad about the flights delayed and my lost luggage, but I always prefer to stay optimist and enjoy the ride.
This time a great and old friend decide to follow me on this journey, gladly Christian is one that funny guys, which always finds something to turn into a joke, it was very funny and we laugh a lot 😀
We need to put our scheduling on the trash because of the delayed flights, after a long trip to San José (18 hours in transit) we landed at 03:00 am and we spend 1 hour more to claim our lost luggage and get a cab to the hotel, in summary, we sleep as much as we can. During the day we went for a walk around, when we get back to the hotel to drink something we meet Courtney and Ashton (from Austin, Tx) on the balcony, casually Ashton will speak at the conference as well, we talk a lot that afternoon about many stuff and then we decided to go together to the speakers dinner.
Greetings from WordCamp San José attendees

Alfredo receiving a t-shirt gift from Porto Alegre, BR Community.
At the dinner, it's the moment to meet and greet, exchange ideas and of course, talk a lot about WordPress. This time I meet some organizers of the conference like Roberto, Alfredo, and Keka and they are really amazing. After a few drinks, we get our speakers kit and decided to go back to the hotel and get prepared for the next day.
The conference was really good, with a high-level content, distributed in three main rooms could cover development, marketing, and design topics. The local food is kind of spice sometimes, be aware of this 🙂 Definitely I would like to come back someday when I had the chance.
The WordCamp San José 2017 in Costa Rica was amazing, not only because of the great conference but because of the truly local nature and people. I had the opportunity to meet great people, that I still keep in touch.