Hello, I'm Donini, just a normal developer who wants to spread your ideas and knowledge about development and the WordPress world.
Currently, I'm located in Brazil, working remotely with WordPress, WordCamp Organizer and speaking in some events around the world, also, I'm a Software Engineer and Technical Screener at Toptal.
I have some personal projects that run parallel to my life, most of them are shared on the internet, someones on Github and Youtube. Also, you can find me on Twitter and Linkedin
I am passionate about technology, gadgets, assemble and do my own things, simplicity and good music.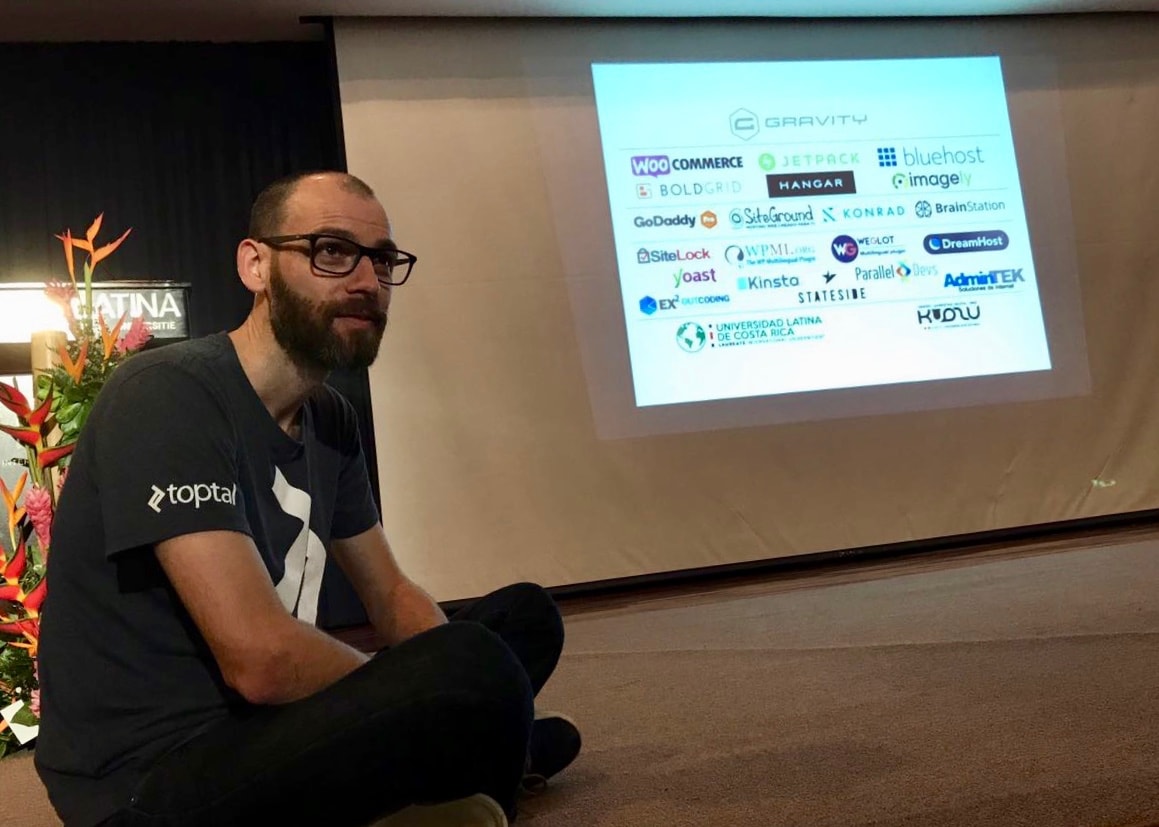 ---
KNOWLEDGET DROPS
Tips for WordPress developers. Read more.
---
WordCamp Experiences
Sharing some WordCamps experiences can bring to you the motivation that you need to be engaged with this community. Read more.
Those who know me well know that I have a case of love <3 with Canada, the culture, the story and the way of the Canadians live. And in this WordCamp Toronto, I had an opportunity to bring my family with me. (more…)
Let's keep in touch, subscribe below and keep updated about the WordPress stuff.
Helpful WordPress Tips
In this channel, I bring for you a few things that I learned and still learn across my journey over the years that I work with WordPress. You will see many topics related to Development itself like, good practices, security, core, community and much more in the WordPress ecosystem. Subscribe to CoffeePress channel.
---
Proficient in WordPress Security
Across the years I had to face serious issues with web and security, solving critical problems I could learn how to avoid almost any kind of problem-related to security and hacker attacks, in this content I condensed greatest tips to increase the security of your environment.
WordPress Security Enhancements
This plugin allows setting some security improvements to your WordPress site. Blocking attempts of a scan from WPScan and other similar tools. If you would like to contribute to creating a powerful plugin and have more secure environments you can get the source code on my Github.
WordPress Complete Guide for Experts
The security topic is one of the most important these days when we talk about web applications and for WordPress is no different, with the increasing number of attacks, it's very important to protect your application. Come with more than 5000 students that already taken this course.
---
Some Talks
Contributing to the community, share ideas and thoughts about the WordPress ecosystem, here are some of the talks that I had the opportunity to present over the world. More talks.
The main idea of this talk is to show new possibilities about how you can interact with the WP REST API with small devices like RaspberryPi. This talk was presented in: WordCamp New York 2018WordCamp Miami 2018WordPress POA Meetup – June 2018WordCamp São Paulo 2017 Here are the results of the audience screaming during the…
How to increase security and protect your WordPress site against possible attacks. Rodrigo Donini shares some of his experiences in projects he has already worked on. This talk was presented in: WordCamp Buenos Aires 2017WordCamp San José 2017WordCamp Toronto 2017WordPress POA Meetup – October 2017 (more…)
Continue Reading Useful Tips to Shield Your WordPress Website
In this talk I bring my experience of remotely worker, explaining the pros and cons of this lifestyle, we discuss how to face new challenges every single day and how we can keep our life in the track. This talk was presented in: WordPress POA Meetup – February 2017  WordCamp Porto Alegre 2017 (more…)